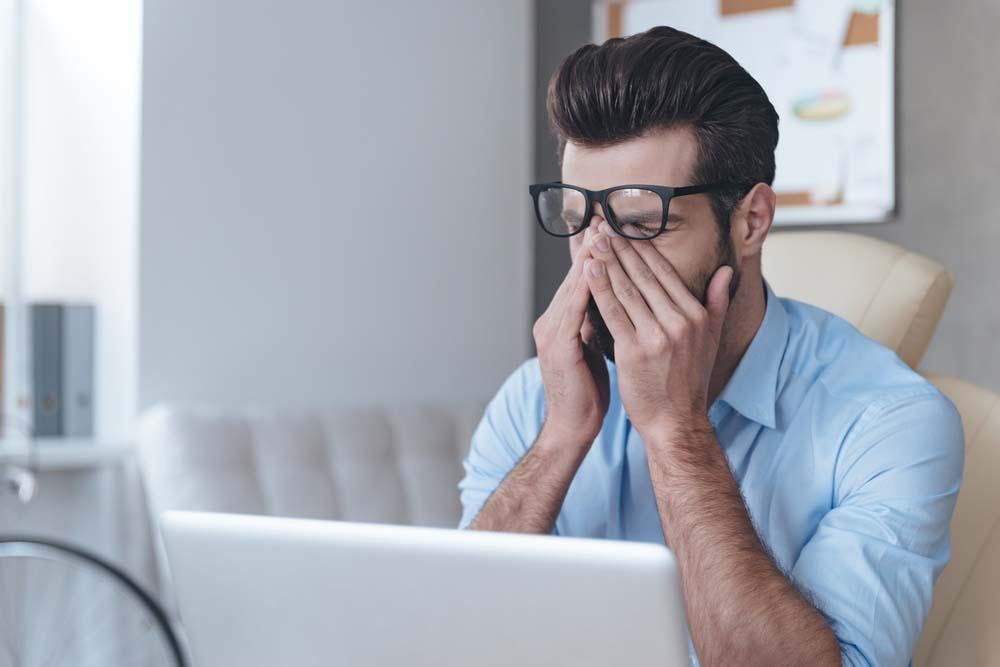 The Dangers of Blue Light: What You Need to Know
Digital eye strain caused by blue light has become an increasingly widespread concern. Many people don't realize that the light emitted from digital devices can affect their sight. Here at Bird's Eye View Optometry want to spread awareness of the damage blue light can cause to your eyes. Located in both Katy and Tanglewood, TX, we proudly provide quality optometry services to the surrounding areas.   
What Is Blue Light?
Within the visible light spectrum are high frequency wavelengths of light, also known as blue light.  Aptly called "blue light," the highest frequencies of high energy visible (HEV) light can cause everything from eye strain and fatigue to early onset cataracts and macular degeneration.  While blue light is present in almost all of the light that we see, acute exposure to low levels of blue light doesn't cause vision problems.  That changes, however, when a person spends hours every day, day after day, staring at smartphone, television, and computer screens without rest for both work and recreation.
There are a number of precautions that can be taken to reduce the effects blue light will have on your vision. Taking periodic breaks from staring at digital screens is a great way to reduce the symptoms of digital eye strain and the risk of certain eye diseases.  For those with jobs that require constant computer use throughout the day, or can't be parted from their screens for another reason, blue light filtering glasses can be worn to cut down on the amount of blue light exposure a person receives. Special lens coatings can also be added to prescription eyewear for a similar effect.
Contact Us for an Optometry Appointment with Dr. Bird
Call us at Bird's Eye View Optometry for your next eye appointment and to learn more about blue light blocking glasses. We serve Katy, Tanglewood, and the surrounding areas in Texas with the best in optical services. Call today, (281)-347-0004.